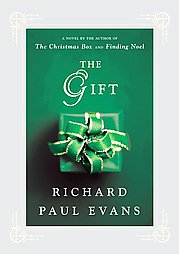 Back of book:
"Nathan Hurst hated Christmas. For the rest of the world it was a day of joy and celebration; for Nathan it was simply a reminder of the event that destroyed his childhood, until a snowstorm, a cancelled flight, and an unexpected meeting with a young mother and her very special son would show him that Christmas is indeed the season of miracles"
Once again,
Richard Paul Evans
had delighted me with his novels. I find myself anxious to read each and every one of his books.
My favorite line of the book is "There is no hurt so great that love cannot heal it". I sincerely hope that this is true.
I definately recommend this book, and I also suggest that you have kleenex handy for there is sure to be tears!