Welcome to Friday Fragments!

**********

I can't believe it's Friday already! This week seemed to fly by (and yet, it felt like one very, very long day!)

*********

Rain Rain Rain.
That's all it did this week.
oh, and Rained some more!
(we even had a tornado warning!)

**********

The rain is making me ache all over.

**********

Remember this post?


I went to buy one that week at Canadian Tire.
They were all sold out, so I put a rain check on it.
But when I called to see if they were in stock yet, I was told they weren't yet there.
Then I asked if I can reserve specific color. They told me they only get them in white.
I decided I did not really want a white one. So much to my disappointment, I waited.
I kicked myself for not going to the other stores that had it on sale. Maybe they had it in other colors.
But the Friday before my daughter's birthday (and our anniversary) it went on sale at
Zellers
.
For an even better deal than before!
So I went, and they had it in black. I bought it!
I love it!
I've used it a few times already.
Totally worth the wait!

**********

Thank you to everyone who answered the poll in this post.
I made my next batch of apple muffins without peeling the
crabapples
.
It turned out just fine! (but it still took FOR-EV-ER to chop up 3 cups worth of apples for the recipe!)
I also made some Pork Juice. My friend Alli's recipe! Go bug her if you want the recipe.
I just wanted to use up the 4 litre bucket of apples before it all went bad!
I still have half a bucket to use! (started with two full 4 litre ice cream buckets full of
crabapples
. Made 3 dozen apple muffins, and the pork juice.)
There's still TONS of apples on the tree... but too rainy to go pluck them off. I hope I can get some more off before they fall and rot on the ground (which will just mean extra raking and
puh
-lease, I have enough to do)

**********

Notice the scrolling Blog Roll on my sidebar?
It looks like this:





If you would like your blog button to be added to it, just let me know!
And if you would like to make one on your own blog, here's the tutorial! It's really simple!

**********

We all know that the Pink Ribbon signifies Breast Cancer, but what color ribbon is for cancer in general? I ask because, as you know, my husband had cancer. So, I'm just curious.



This one is the Pregnancy and Infant Loss Awareness Ribbon: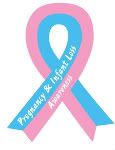 **********

If you've been reading my other blog, then you know that both my Father-In-Law and my
Gramma
-In-Law are very sick. Please keep them in your thoughts and prayers. I will post updates on that blog as they come.



edit:

my father-in-law died this morning.

**********

This week will be a busy one as I prepare to go out of town for my brother's wedding next weekend, and trying to play catch up around my house.

**********

I'm really disappointed about Photography School not working out. I didn't think I was really wanting to go but now that I can't, I feel bummed out about it. (I know they asked me to come next year but next year seems so far away. It takes alot of effort to look ahead to tomorrow, let alone a year away from now.)

Not sure what to do with myself. I know I need to look for a job but I just... don't feel like it. I begin to hyperventalate anytime I think about it. Ugh!

**********

And did I mention, it's been raining?
Every day this week?
And it shows no signs of stopping?!

**********

Friday Funny: