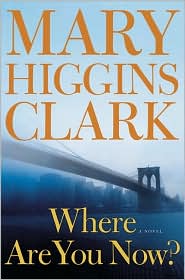 Caroline Mackenzie's brother went missing nearly ten years ago, vanishing without a trace from the apartment he shared with his two college roommates. The only clue that he might still be alive is the fact that he calls briefly every Mother's Day.
This year, Caroline is ready for his call and when it comes she informs him that she will do whatever it takes to find him. The next day, her uncle
receives
a note clearly stating that she must not look for him. This only fuels
Caroline's
desperation to find her brother and to once and for all solve the mystery of his disappearance.
Her search for the truth causes her brother to become a prime suspect in the case of several missing girls in the area, and she finds herself not only trying to find her brother, but to defend him as well. The only way she can
prove
his innocence is to uncover the truth.
Mary Higgins Clark fans will enjoy this book. It is written in her usual easy-to-read style with the short chapters and lots of twists and turns. I would
definitely
recommend this book to all mystery lovers.